Embrace the opportunity to prepare your body, mind and life prior to your surgery to enhance and optimise your recovery
Knowing what to eat, how to exercise and what is normal before you have your surgery can help with a plan of action for the early post operative period.
If you were going to have your knee replaced or a ligament reconstruction, you would usually have physiotherapy input prior to surgery – PREHAB!
Prepare your body for optimal healing
So why should this be any different when you are booked in to have gynaecological surgery? By optimising your pelvic floor function, movement, breathing and strength prior to your operation, you will create an enhanced healing space within your body.
Knowledge is power!
Gynae surgery may bring with it different symptoms that you will need to manage. Knowledge is power and being aware of these changes and how you can manage them prior to having your operation will empower you during this time.
Make life preparations too!
We can discuss and plan the practical support you're going to need at home during your recovery, so you can make preparations at home and with family and friends before your hospital visit.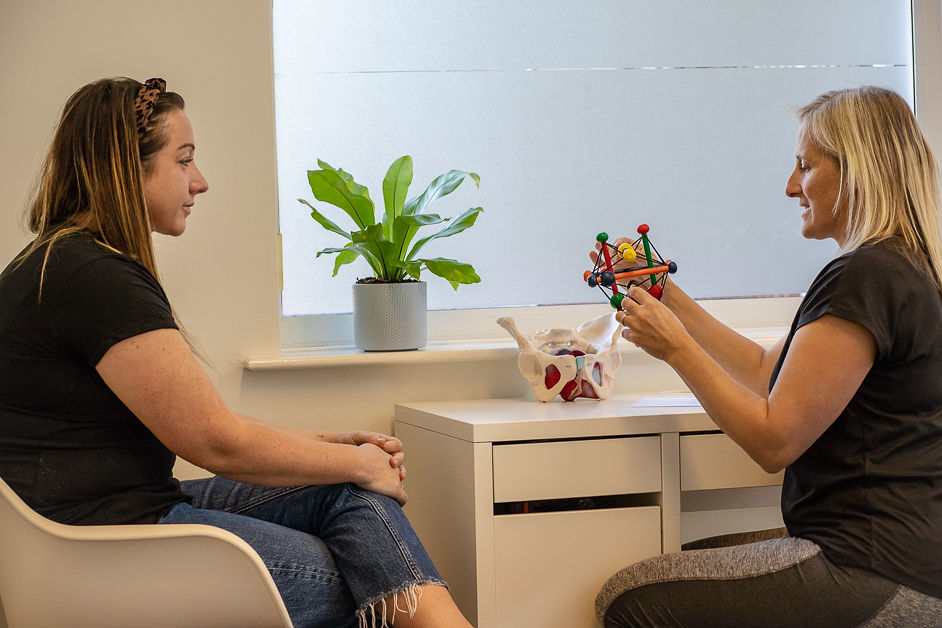 What to expect from hysterectomy or gynae surgery
Hysterectomy surgery can sometimes leave you with menopausal symptoms and scar tissue which can affect your recovery. Hormone changes can lead to bladder, bowel and other pelvic issues which can benefit from physiotherapy treatment. Learning to live, move and breath well before your surgery is paramount to your recovery.
Other gynae surgery such as:
prolapse repair,

management of endometriosis,

fibroid removal

or exploritory surgery
can all benefit from physiotherapy input both before and after surgery. Optimising pelvic floor function will enhance recovery.
Find out how I can help you
£85
1 hour one-to-one Prehab session
What my clients say
If anything I could have done with Fiona's guidance even earlier!
The pre-op sessions were not only informative on the detail you don't necessarily want to ask or forget to ask your consultant, but were also very insightful into the ideal physical and mental preparation for the operation. From everything such as nutritional advice and breathing to placing the right measures in place logistically (e.g. childcare/family support) to assist the optimal recovery with as few setbacks. Post-op, Fiona was absolutely invaluable... Fiona offered sound expert advice and was extremely reassuring whilst looking out for potential complications in the background.
Her knowledge in the absence and then balance of hormones also proved incredibly handy and I was able to find the correct HRT programme for me... And then finally the physio, I'm 3 months post-op now and totally back to normal – it's hopefully (and feeling like) the best thing I've ever done. Fiona managed my exercise regime perfectly, reigning back when I was scared of my limits and pushing that little bit further when I was feeling confident. I have no hesitation in highly recommending Fiona and I only hope more women have access to the quality of help I received.