Enjoy your pregnancy and time as a new mum by letting me help you with your back and pelvic pain, pelvic floor rehab, posture and return to exercise
Lower back and pelvic girdle pain
Pregnancy should be an enjoyable time of your life. However, the stresses and strains put on your body as your baby grows and hormones changes can sometimes lead to pelvic girdle and pregnancy related low back pain. Some women can also experience pelvic floor weakness, which becomes a concern, and sometimes is wrongly considered 'normal'.
Physiotherapy from a specially qualified therapist can help with your aches and pains, as well as your concerns with regards to your pelvic floor. We can advise on appropriate exercise and sign post you to local classes or instructors.
The Mummy MOT ®
The Mummy MOT ® was designed by specialist women's health physiotherapist Maria Elliott following her work in Paris. She realised that the post natal rehabilitation offered to every woman in France should be available worldwide. As a Certified Mummy MOT Practitioner I can offer this amazing service which will promote and aid in your post natal journey.
Pelvic girdle and low back pain are a common issue during pregnancy and can be eased with physiotherapy treatment and advice. Soft tissue release and mobilisation help release tight muscles and joints. Taping and recommendations of support belts can help maintain normal function.
After your baby has been born, physiotherapy can help with your diastasis (tummy gap), C-Section birth scars and pelvic floor concerns Episiotomy scars may lead to painful sex and can be successfully treated. We can advise and support you through your return to exercise and running.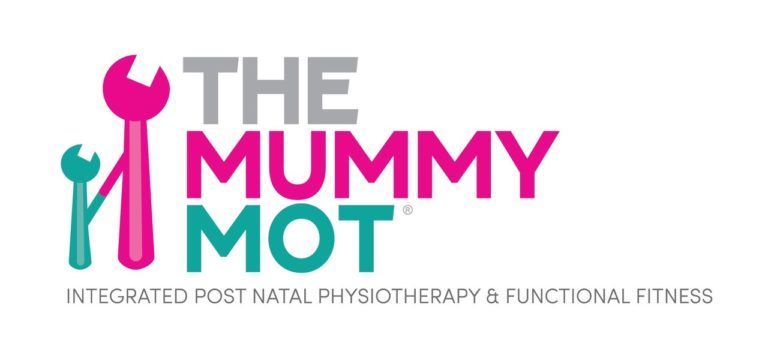 The ultimate postnatal assessment!
Help your recovery from pregnancy and birth with our post-natal check
After your baby has been born, a thorough postnatal check is recommended – The Mummy MOT®.
This includes a full check of
Full postural screen

Pelvic floor muscle assessment

Abdominal muscle exam to check for any separation

Screening for any bladder, bowel or sexual dysfunction
This assessment can take place from 6 weeks after you have had a vaginal or Caesarean birth.
From the assessment, an individualised exercise programme will be designed and you will leave with advice to enhance your recovery. Any specific findings that need treatment can be managed in the clinic.
You can have The Mummy MOT® at any time during your post natal journey, it's never too late!
Find out how I can help you
£85
1 hour Mummy MOT assessment
What my clients say
I cannot recommend Fiona highly enough!
Her friendly manner makes you instantly feel at ease. She is so thorough in her assessment and knowledgeable in her field that you feel better just from talking to her and understanding what your problem is before she has even done anything! I was really anxious about seeing anyone following some issues that I have had postpartum but Fiona was so caring and helpful I am so glad that I did!
Fiona is an absolutely brilliant physiotherapist
She is friendly and professional and makes you feel at ease as soon as you walk in. My injury to my shoulder had me really worried that I would maybe need surgery and possibly lose some movement. Not so, with Fiona's wide knowledge and expertise I now have full movement in my shoulder and with Fiona's help am building strength up. Thank you so much Fiona!
Fiona is an expert in her field and I'm so grateful she is on my doorstep.
I first saw Fiona for pelvic physiotherapy following an prolapse operation and she did a superb job. I now see her whenever a physical problem crops up that I can't fix myself. I also attend weekly Pilates classes and I'm amazed at my progress, renewed strength in my core and throughout my body. She recently shared her knowledge and expertise on the menopause and I am eternally grateful. Fiona strikes the perfect balance of being friendly whilst brilliantly professional.